WEBINAR: Does Marriage Still Matter? A Current Perspective
January 13, 2021 @ 1:00 pm

-

2:00 pm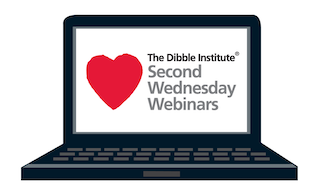 Does marriage still perform a valuable role in today's society? Or, is it just another quaint tradition or something only a privileged few seek and attain?
Join Kay Reed, Executive Director of The Dibble Institute, as she shares recent trends in family formation; explores the most recent data on marriage, cohabitation, and single parenting; and brings it back to what matters to children. Explore ways to integrate these skills and concepts about building healthy relationships into your programs, sometimes in unexpected ways.
Objectives:
Webinar participants will be able to:
Describe current marriage trends and adolescents' views of marriage.
Identify current research questions in the field.
Communicate why family form matters to adults, youth, and children.
Presenters: Kay Reed, President and Executive Director, The Dibble Institute
Who should attend: Healthy marriage and responsible fatherhood grantees, healthy relationship program staff, child abuse prevention advocates, mental health practitioners, family stabilization coaches, and employability specialists.
When: Wednesday, January 13, 2021, 4:00 pm Eastern/1:00 pm Pacific
Duration: 60 minutes
Cost: Free!

Resources: