Second Wednesday Webinars
The Dibble Institute® offers a monthly FREE webinar on various topics related to healthy relationships for teens and young adults.
October 11, 2023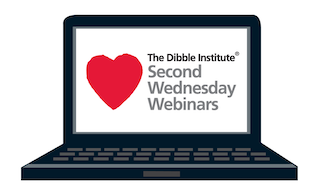 Three Years Later:
The Impact of Relationship Smarts Plus on Youth in Georgia
What happens when you teach teens to navigate their romantic relationships? Is there a difference between boys and girls? Does dose or content matter?
Join Drs. Alamillo and Doran of Mathematica as they share the insights of a randomized study of Georgia students who participated in two versions of the Relationship Smarts PLUS program. They will discuss the impact on students' relationship skills, attitudes, knowledge, experiences, and the quality of their relationships one and three years later.
As part of the sustained effort by the Administration for Children and Families to expand available evidence on healthy marriage and relationship education programs, Mathematic and its partner, Public Strategies, conducted the Strengthening Relationship Education and Marriage Services evaluation to help identify strategies for improving the delivery and effectiveness of HMRE programs.
(MTCI), near Atlanta, Georgia. MTCI received a federal grant in 2015 to deliver Relationship Smarts PLUS Version 3.0 to youth in high schools. The impact study compared students who were offered two different versions of the curriculum—the full 12-lesson version and a shortened 8-lesson version—against a control group of students who were not offered any programming.
Dr. Savasuk-Luxton will also share details about the content taught during the Relationship Smarts PLUS program.
Objectives: Participants will be able to:
Differentiate between the content of the full 12-lesson version and the shortened 8-lesson version of Relationship Smarts PLUS.
Analyze the impacts of offering Relationship Smarts PLUS to high school students.
Understand how HMRE programs can increase their chances of having a lasting impact on students' relationship outcomes.
Presenters: Dr. Julia Alamillo and Dr. Elizabeth Doran of Mathematica, with Dr. Rachel Savasuk-Luxton, The Dibble Institute
Who should attend: Healthy relationships program managers and staff, pregnancy prevention grantees, dating violence programs, FCS teachers, health teachers, and policy makers.
When: October 11, 2023 @ 1:00pm PT / 4:00pm ET
Duration: 60 minutes
Cost: Free!