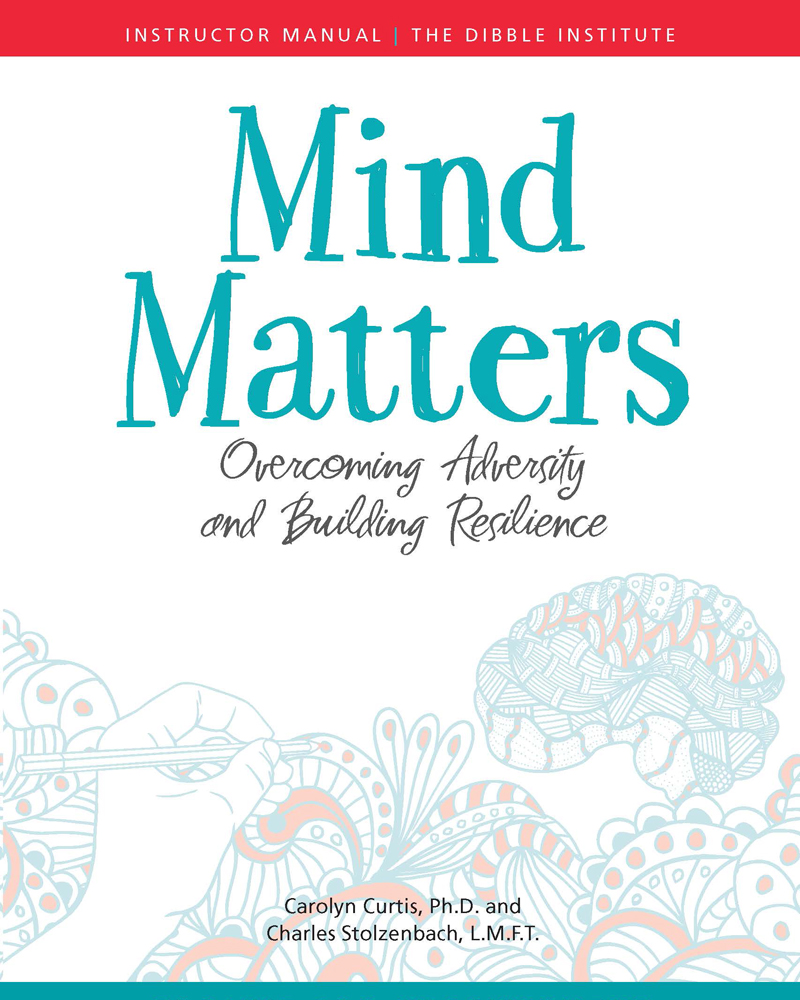 Program Length: 12 Lessons (1 hour each) or 21 Sessions (15-20 minutes each)
Age Group: 12+
Authors: Carolyn Curtis, Ph.D. & Charles Stolzenbach, L.M.F.T.
Overcoming Adversity and Building Resilience
People experiencing ongoing stress or prior trauma often have difficulty regulating their emotional responses when facing challenges in school and work, life and relationships. As participants learn the skills and strategies in Mind Matters, they can begin to take charge of themselves and their responses to what life throws at them. Participants learn to address their physical, relational, and mental health needs.
In addition, Mind Matters'  teaches individuals proven ways to deal with stressful, perhaps adverse, life experiences using  innovative methods based on  current research and neuroscience.
Mind Matters may be taught by non-clinicians in group or individual settings with adults or teens (12 and up) to build skills that help them cope with life's stressors. The program can be successfully implemented in health classes, home visiting settings, career and technical ed programs, parenting classes, residential group homes, corrections, staff development seminars, and more.Note: Training is not required but encouraged to facilitate Mind Matters. Live virtual training is offered several times a year on a first come first serve basis.  Group rates available for 6 or more people. Call 800-695-7975 or email relationshipskills@dibbleinstitute.org for more information.