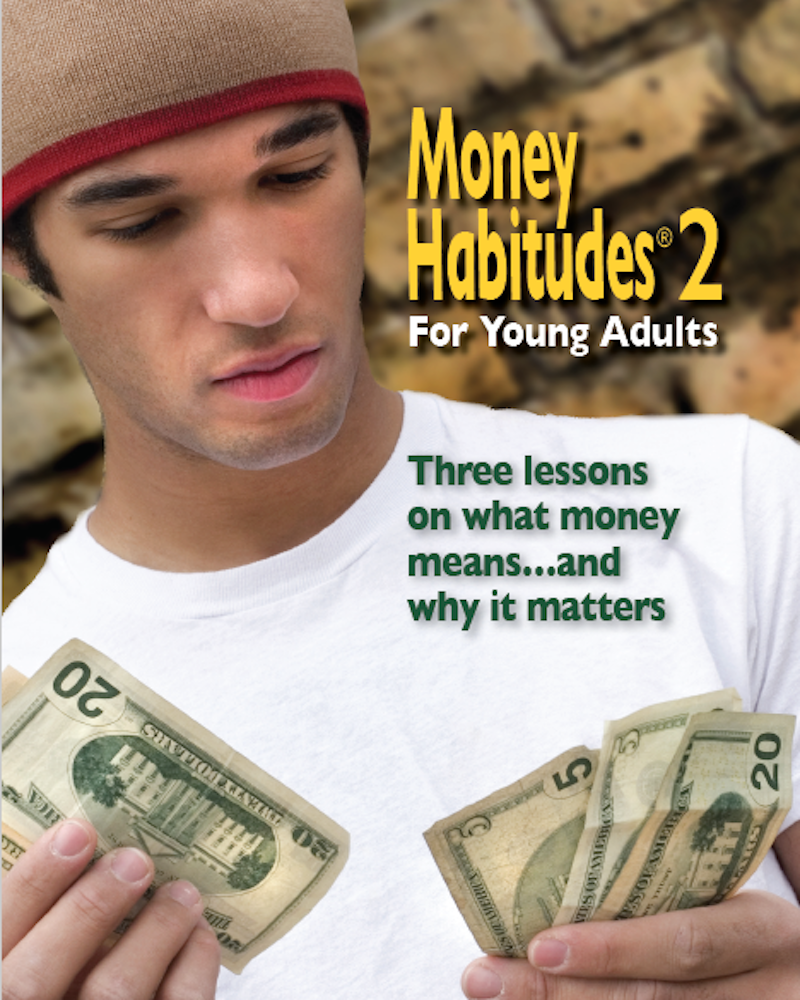 Program Length: 3 Lessons
Age Group: 16-24
Authors: Syble Solomon and Jessica Pool
What Money Means, and Why it Matters
Money Habitudes 2® is a quick program introducing vulnerable youth to the non-technical, human side of money – a critical element of successful money management.  These three practical lessons about the psychology of money are an essential precursor to financial literacy education for at-risk youth. The lessons are ideal for grant funded and community settings.
Note: Training is not required but encouraged to facilitate Money Habitudes for Young Adults. There is an On-Demand option for the 3-hour facilitator training available starting at $49 here.
Live virtual training is offered several times a year on a first come first serve basis.  Group rates available for 6 or more people. Call 800-695-7975 or email relationshipskills@dibbleinstitute.org for more information.