Since its release in 2017, Mind Matters has become a go-to tool for adults and professionals working with young people. The curriculum teaches simple skills that cultivate healing and build resilience.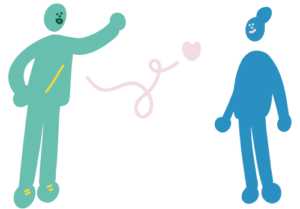 Until now, Mind Matters has been available to youth only through trusted adults, teachers, and youth group leaders who work with them. But with the release of Me & My Emotions, young people aged 13 and up can now learn and practice skills to build resilience on their own through our new free mobile friendly website. Developed in response to the pandemic-related toxic stress youth have endured during the pandemic, this new resource is available at no cost.
Me & My Emotions is designed to support teens social-emotional learning (SEL) and development. With engaging graphics and bite-sized lessons, Me & My Emotions invites teens to slow down, check in with themselves, and develop practices that align with the same skill sets available in Mind Matters: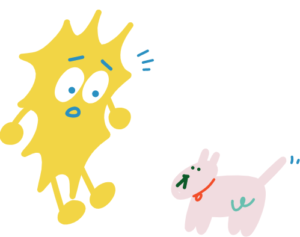 Self-Soothing and Mindfulness Practices
Managing Stress Effectively
Developing Empathy
Developing a life of Intention
Building and Using a Support System
The Me & My Emotions website was created by a team of students and alumni from the ArtCenter College of Design working with Carolyn Curtis, PhD, the author of Mind Matters. It adapts Mind Matters into a digital experience for teens.
Download this free poster to promote the website with your teens! You may print this out or send the PDF directly. If you would like to receive 2 free printed posters and a set of pop socket stickers for distribution, send us your mailing address!

FAQs
Is it Free?
Yes! The mobile-friendly website is specifically created for teens and is 100% free to use. Teens will need to create a user account to save their lesson progress.
Can I use it in a group?
Teens can work individually through the Me & My Emotions lessons, then come together for discussion based on the Mind Matters curriculum whenever you feel it is best to share with one another.
Can I use it in a classroom?
Yes! Much like group use, we recommend using the Mind Matters curriculum to guide classroom discussion. However, students can support their learning by completing the Me & My Emotions lessons and recording their practice plan. Lessons could be done as in-class activities, assigned as homework, or even utilized in a virtual setting.
Post this handout in your classroom! Me&MyEmotions- Teen-Handout
Can I assign lessons as homework?
Me & My Emotions is a great tool for teachers to deliver Mind Matters content through digital practice. After a discussion on the lesson, try assigning lesson practice to your students. You may wish to require a certain number of "Experience Points" collected from students as proof of their work. Students can also set up a practice plan for the skills they have learned and check back often to report their progress, which gives them practice points. The possibilities are nearly endless!
Kimberly Velazco
Parent
[My boys] were so eager to…see the final lessons and express how excited they are. Just tonight, my [son] Benjamin said to me "Mama, today I had some self care!" I can see how important this work is to….the youth of our country.
