WEBINAR: Teen Relationships Matter: Research and Practice with Relationship Smarts PLUS in Georgia
September 9, 2020 @ 1:00 pm

-

2:00 pm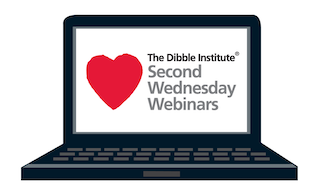 September 9, 2020 @ 1:00 pm Pacific
Developmentally, one of the ways adolescents explore who they are is through romantic relationships. How adolescents approach these relationships is influenced by the relationships modeled around them. While some youth may have witnessed and learned about positive couple interactions from good models, many may have witnessed only poor models of couple relationships. Educational programs on healthy relationships can help youth develop skills to make smart relationship choices and avoid risky behaviors.
Since 2008, the University of Georgia along with Family and Consumer Sciences and 4-H Extension agents, in partnership with schools and community agencies across 76 counties, have delivered Relationship Smarts PLUS to nearly 15,000 youth. Overall, participating youth have reported increases in knowledge, confidence that they can use the skills learned, likeliness to use these skills, and positive feelings about themselves.
Join Dr. Ted Futris and Cindy Sheram as they share their insights of the research and their program model.
Objectives:
Webinar attendees will learn:
Tips on how to develop sustainable school and community partnerships.
What to consider when delivering relationship education across various settings.
How just a little evaluation can go a long way in showing program outcomes.
Presenters:
Ted Futris, Ph.D., Professor and Extension Specialist, University of Georgia
Cindy Sheram, UGA County Extension Agent, 4-H Youth
Who should attend: Healthy relationships program managers and staff, pregnancy prevention grantees, dating violence programs, mental health practitioners, and others who want to learn the how and why of teaching relationship skills.
When: Wednesday, September 9, 2020, 4:00 pm Eastern/1:00 pm Pacific
Duration: 60 minutes
Cost: Free!

Resources: