WEBINAR: Accessing ESSER Funds to Address SEL and Mental Health Supports
July 21, 2021 @ 1:00 pm

-

2:00 pm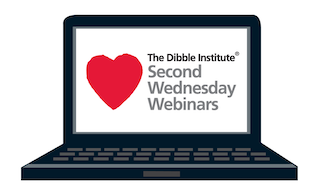 The Federal government recently released $122 Billion in Elementary and Secondary Schools Emergency Relief (ESSER) funding to schools across the nation. The funding includes goals to address student learning loss and trauma while providing social and emotional learning (SEL) and mental health supports.
This opportunity for communities and schools to partner together is a rare, one-time funding opportunity to provide needed relief from adult and student trauma surrounding the COVID-19 Pandemic. Choosing the right program can help you to deliver much needed services to your local school district, build local resilience, and address learning loss.
Join Kay Reed, Executive Director of The Dibble Institute, to explore what ESSER funds can be used for, and how ESSER can help you to build a partnership with your local school district to provide much-needed services.
Objectives
Webinar participants will be able to:
Understand the allowable uses for ESSER
Choose a program to achieve ESSER goals
Form connections with local school districts to provide youth services
Presenters: Kay Reed, Executive Director, The Dibble Institute
Who should attend: Community-Based Organizations, grant-funded organizations, program managers, counselors, educators, and others interested in delivering services to address COVID and other traumas
When: Wednesday, July 21, 2021, 4:00 pm Eastern/1:00 pm Pacific
Duration: 60 minutes
Cost: Free!

Resources: