WEBINAR: Working Together: Developing & Implementing a Sustainable Teen Pregnancy Prevention Program
March 14, 2018 @ 1:00 pm

-

2:00 pm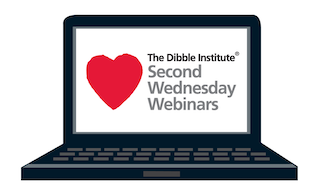 In October 2016, Dr. Michelle Toews and her colleagues at Kansas State University received a grant to develop, implement, and evaluate the #RELATIONSHIPGOALS program, a sexual risk avoidance education intervention with seventh- and ninth-grade students from a local school district.
The goal of program is to empower youth to make healthy decisions by teaching them the benefits associated with self-regulation, healthy relationships and goal setting, while also teaching them how to resist sexual coercion, dating violence and other risky behaviors. The curriculum used in the intervention is Relationship Smarts PLUS, Sexual Risk Avoidance Adaptation.
Preliminary results suggest the program is reaching its goal. Specifically, students report that they love the program and share that one of the most important things they learn is how to identify healthy and unhealthy relationships. They also say the program teaches them skills they need to develop healthy relationships, particularly effective communication skills, which they use to improve their relationships with their families as well.
Register for this webinar to learn how to build collaborative school partnerships, incentivize student recruitment and retention, deliver effective educational strategies, engage parents, and build a sustainable approach.
Participants will:
Identify at least two strategies to recruit and/or retain youth.
Identify at least two strategies to reduce sexual activity and pregnancy among youth.
Describe at least one strategy to sustain their programs.
Presenter: Michelle Toews, Ph.D., Associate Dean for Research and Scholarship, Kansas State University, College of Human Ecology