WEBINAR: Self-Regulation Skills to Support Healthy Relationships for Youth
October 10, 2018 @ 1:00 pm

-

2:00 pm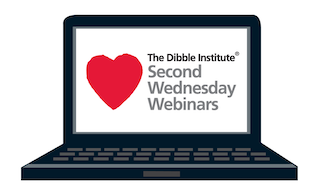 Self-regulation is increasingly being recognized as foundational for well being across the lifespan, including in fostering healthy relationships. This talk will describe principles of self-regulation development using an applied framework based in current research and cross-disciplinary theory with a focus on adolescents and young adults
The role of emotion regulation in communication and decision-making within the context of youths' romantic relationships will be discussed. Strategies for promoting emotion regulation, perspective taking, goal-commitment, and problem solving in youth to foster health relationships will be reviewed, including approaches educators can use in teaching and coaching these skills.
Objectives:
Identify at least 3 key principles of self-regulation development for adolescents and young adults.
Describe one-way emotion regulation affects youths' romantic relationships.
Identify at least 2 strategies for promoting self-regulation in youth.
Presenter: Desiree W. Murray, PhD, Senior Research Scientist, Frank Porter Graham child Development Institute; Research Associate Professor, School of Education, University of North Carolina-Chapel Hill
Resources: