WEBINAR: Ongoing Funding for Relationship Education: Creative Sustainability Planning
October 21, 2020 @ 1:00 pm

-

2:00 pm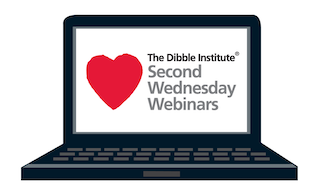 Despite your best efforts, you've just learned that your federal grant proposal was not funded or your grant non-continued. Bummer. We've been there too. After an appropriate amount of time to grieve, time to roll up your sleeves and get back to it! The youth you serve need relationship education. But how? Join Kay Reed and Aaron Larson in this webinar just for Dibble clients to explore alternative funding possibilities.
Objectives:
Webinar attendees will learn:
What grants the feds have forecast for the remainder of 2020 and early 2021.
Outcomes of relationship education that justify the intervention with a variety of funding streams.
Alternative, ongoing local, state, and federal flow-through funding.

Presenters:
Kay Reed, Executive Director, The Dibble Institute
Aaron Larson, Director of Programs, The Dibble Institute
Duration: 60 minutes
Cost: Free!

Resources: