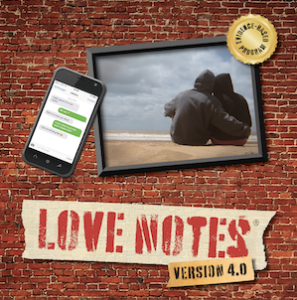 Love Notes 4.0  SRA contains both the evidence-based content and supplemental activities in order to meet the needs of your young people and any specific funding requirements.
For complete fidelity in presenting Love Notes 4.0 SRA, plan to purchase the Instructor's Kit, Participant Journals, and COLORS Personality Sorters.
For further information on Love Notes 4.0 SRA, including a course outline, sample lesson, research and evaluations, and more, please visit Love Notes 4.0 SRA.
To purchase Love Notes 4.0 SRA, see our product options below.