Help Teens Overcome Adversity and Build Resilience!
You have undoubtedly seen in this incredible year the impact of trauma in your students' lives. And, you want to help. Yet, there are so many young people who are hurting and so few counselors.
Mind Matters: Overcoming Adversity and Building Resilience can help.
Mind Matters can be taught by teachers and other non-clinicians to students ages 12 and up. It can also be used for staff professional development and self-care.
Schools are using it as a Tier 1 and Tier 2 Multi-Tier System of Support SEL intervention. Plus, it can be paid for with School Improvement Grants or ESSER funding.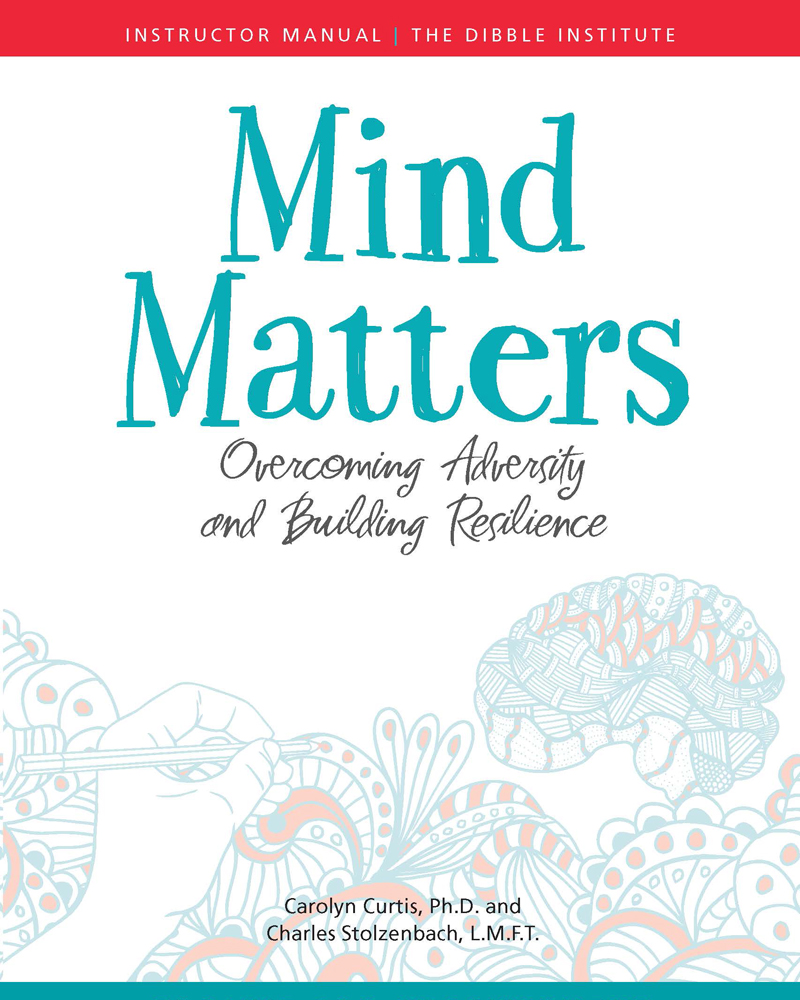 Program Length: 12 One Hour Lessons or 21 Twenty Minute Sessions
Age Group: 12+
Authors: Carolyn Curtis, Ph.D. & Charles Stolzenbach, L.M.F.T.
Adolescents experiencing trauma and toxic stress often have difficulty regulating their emotional responses when facing challenges in school, life, and relationships. As students learn the skills and strategies in Mind Matters, they can begin to say, "I am not a victim of what happened to me."
Mind Matters'  lessons teach middle- and high-school-aged students to heal from Adverse Childhood Experiences (ACEs) and other negative experiences with innovative methods based on  current research and neuroscience. These skills give teens a way to take charge of their emotions and improve their states of mind. They learn to address their physical, relational, and mental health needs.