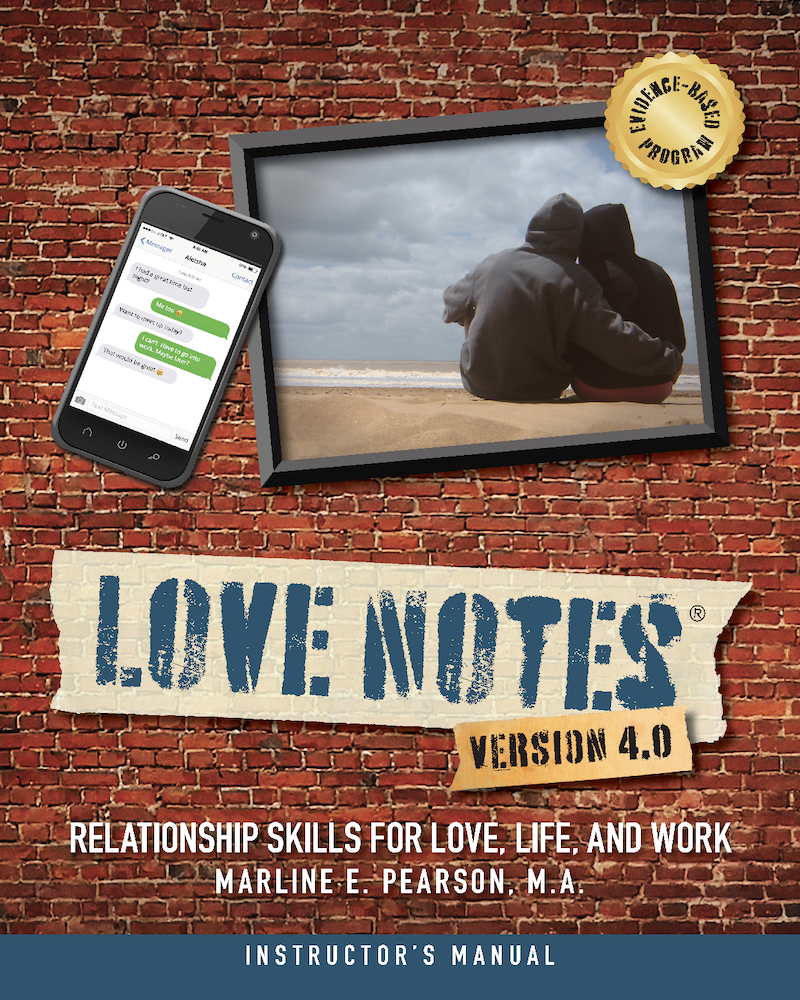 Program Length: 13 Lessons
Age Group: 14-24*
Author: Marline E. Pearson, MA
*Middle School (10-13) adaptation available
Relationship Skills for Love, Life, and Work
For a growing number of adolescents and young adults, unplanned pregnancy, single parenting, and troubled relationships derail personal goals. Love Notes was created for this vulnerable audience, some already pregnant or parenting. In 13 lessons, they discover—often for the first time—how to make wise choices about relationships, sexuality, pregnancy, partnering, and more.
Version 4.0 includes brand new and updated content important to today's youth, including sex trafficking prevention, technology in relationships, navigating relationships in the digital age, online porn, sexual assault, consent—and their impact on relationships. Love Notes 4.0 includes the evidence-based content with supplemental materials that allow facilitators to go deeper on topics that are meaningful to young people.
*Note: Training is not required but encouraged to facilitate Love Notes 4.0. To be certain, check with your funder. Both in-person and live virtual trainings are available. Group rates available for six or more people. Call 800-695-7975 or email relationshipskills@dibbleinstitute.org for more information.