WEBINAR: Adolescent and Young Adults' Relationship Expectations and Experiences
February 9, 2022 @ 1:00 pm

-

2:00 pm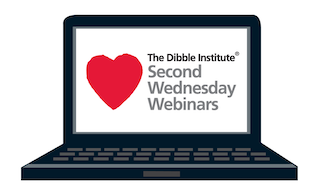 Americans today are increasingly waiting longer to marry, if they marry at all. Are today's young people no longer interested in forming families? What types of relationships they are experiencing?
Explore research on young people's attitudes toward relationship formation, their dating and romantic relationships, and the quality of their relationships in this webinar. Program providers will better meet the needs of the youth they serve by placing their participants' experiences within broader U.S. trends.
In this webinar, Drs. Karen Benjamin Guzzo and Wendy D. Manning will discuss preliminary findings of new work from the Marriage Strengthening and Research Dissemination (MAST) Center on adolescents' and young adults' relationship expectations and experiences, drawing on a review of recent research as well as new analyses of the National Survey of Family Growth.
Objectives: Webinar participants will understand:
Teens' and young adults' expectations of cohabitation and marriage.
Recent trends in dating and other romantic relationships among teens and young adults.
Aspects of relationship quality that are most pertinent to relationships among young people.
Presenters: Karen Benjamin Guzzo, Ph.D., Center for Family and Demographic Research, Bowling Green State University
Wendy D. Manning, Ph.D., National Center for Family and Marriage Research, Bowling Green State University
Who should attend: Federal and state policy makers, healthy relationship program facilitators, health and Family and Consumer Sciences teachers, community based organization professionals, Child Welfare and Juvenile Justice counselors and case managers, parents, and anyone with an interest in improving outcomes for young people.

Resources: