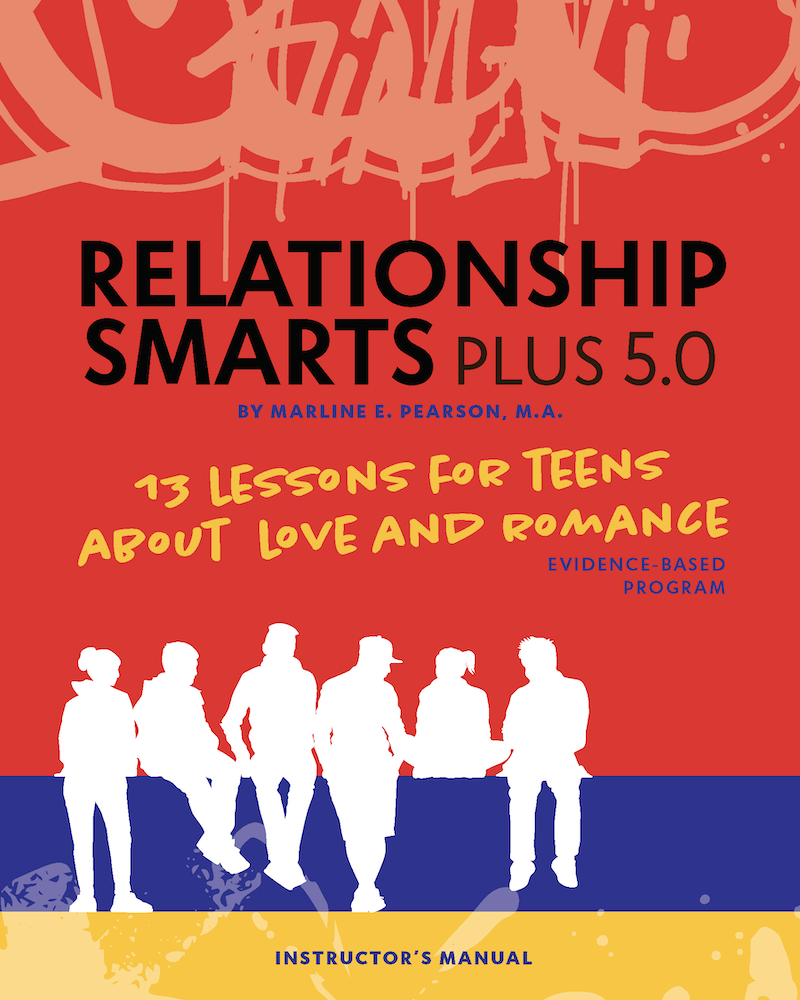 Program Length: 13 Lessons
Age Group: 12-16
Author: Marline E. Pearson, MA
Relationships and Romance for Teens
Relationship Smarts PLUS 5.0 SRA is a 13-lesson evidence-based relationship skills curriculum for young teens ages 12-16. The curriculum integrates positive youth development, life skills, healthy relationships, dating violence prevention, and sexual risk avoidance in a comprehensive healthy relationship skills program. It is designed to help teens learn how to make wise choices about relationships, dating, partners, waiting to have sex, and more.
Version 5.0 includes brand new and updated content important to today's youth, including sex trafficking prevention, technology in relationships, navigating relationships in the digital age, online porn, sexual assault, consent—and their impact on relationships.
*Note: Training is not required but encouraged to facilitate Relationship Smarts PLUS 5.0 SRA. To be certain, check with your funder. Both in-person and live virtual trainings are offered. Group rates available for six or more people. Call 800-695-7975 or email relationshipskills@dibbleinstitute.org for more information.