WEBINAR: Fatherhood: Building Self-Sufficient and Resilient Families
June 10, 2020 @ 4:00 pm

-

5:00 pm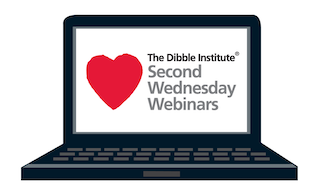 This is an interactive webinar describing the roles of responsible fatherhood (RF) programming in state and non-profit fatherhood organizations.
The State of Ohio RF programming is supported through state TANF and was supported by the 2015 Healthy Marriage/Responsible Fatherhood (HM/RF) grant. Kimberly Dent addresses useful information for future HMI/RF grantees in addition to how a father's past trauma influences his future success and challenges.
Pathway, Inc., an RF community organization, is financially supported through the 2015-2020 HMI/RF grant and community partnerships. Avis Files shares the Community-Based lower case, RF organization's approach, including its greatest program challenges and, based on experience, what does and does not work in resolving program issues.
Objectives:
Understanding the roles of state and community-based programming.
Useful information for future grantees of RF or for those who work in an RF organization.
Working solutions to fatherhood program challenges.
The necessity of addressing trauma in program planning.
Presenters:
Kimberly Dent, Executive Director, The Ohio Commission on Fatherhood, a state agency in the Ohio Department of Job and Family Services/Office of Family Assistance, with a total of 17 years of RF and Child Support services.
Avis Files, Director of Pathway, Inc., Toledo, OH, with over 25 years of experience, including 15 years of RF programming.
Who should attend: Fatherhood Executives and Program Directors/Managers/Coordinators, front line program staff, evaluation staff, State and County Department Directors serving fathers and families, Responsible Fatherhood grantees (current and future), Organizations who include fathers in their programs, and organization leaders who want to include or increase father participation.
Duration: 60 minutes

Resources: