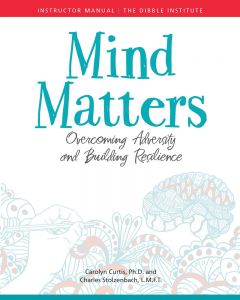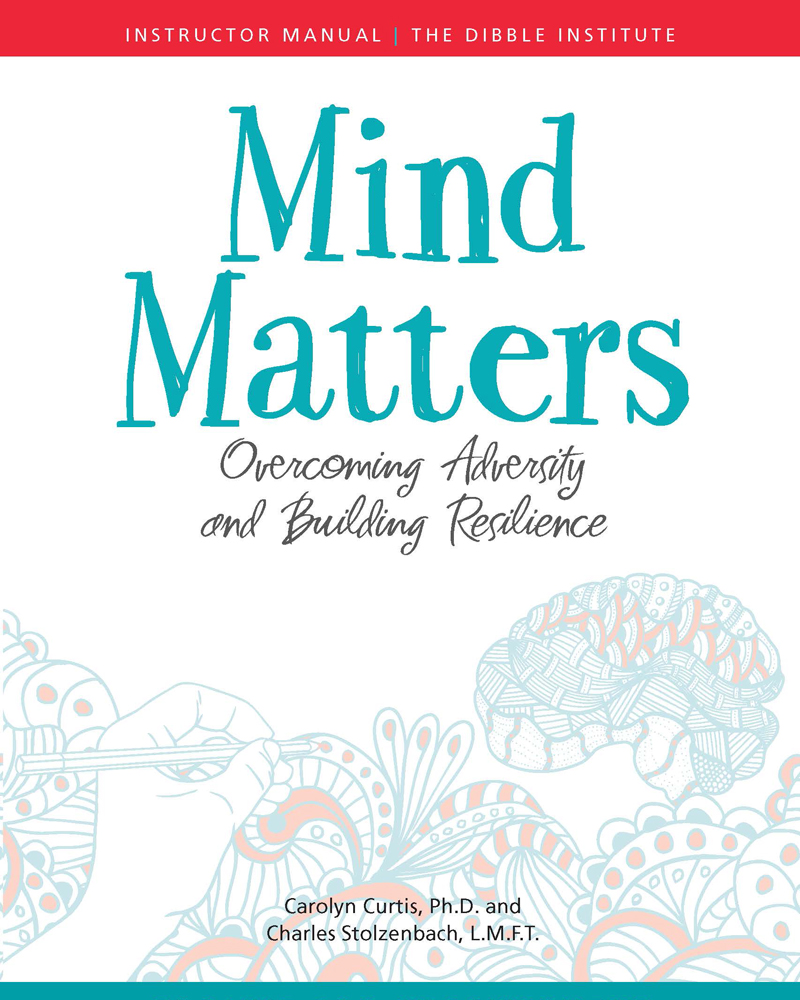 Mind Matters: Overcoming Adversity and Building Resilience
Grant Planning
Our team at The Dibble Institute would be pleased to consult with you on implementation approaches that meet the needs of your community and populations.  We have helped many successful grantees consider how best to plan and organize classes, whether to teach in person or via tele-health, and what incentives will help build retention. Please contact Kay Reed, Executive Director at
KayReed@DibbleInstitute.org
for a personal conversation.
We would be pleased to share with you measures and surveys used to capture the following information:
Patient input prior to and after implementation of at least one service
Qualitative information on patient satisfaction,

Qualitative information on clinician/staff satisfaction and well-being surveys
Mind Matters Instructor's Manuals are $325 each. They include all 12 lesson plans, plus one-to-one guidance for home visitors, all PowerPoints, handouts, Self-Soothing Toolkit, and additional enrichment materials.
Mind Matters Journals are sold in packs of 10.
$100 for 1-2 packs
$95 for 3-11 packs
$90 for 12 or more packs
Workbooks help solidify participant learning and build new patterns and life skills.
Mind Matters  training – please call us at 800-695-7975 to get a custom quote based on your plans.
Small Print: Sales tax is charged on instructor's manuals and participant's journals based on the tax rate at the location where we ship. Shipping and handling is 10% up to $5,000, $500 from $5,001 up to $10,000, and 5% above $10,001.